Fume Extraction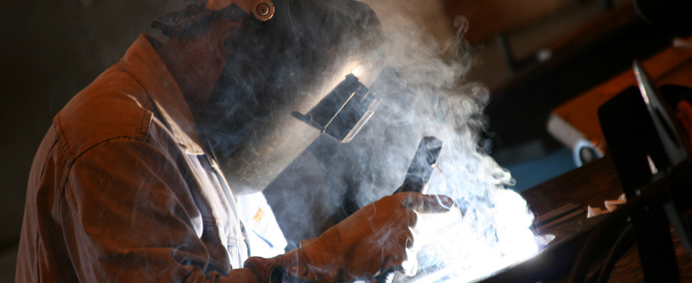 We can supply, install, test and maintain all forms of fume extraction. In any environment and whatever the scale of the task at hand, we can provide a solution to match.
From multi point production lines to a single source, we can offer the most efficient and cost effective solutions
Examples of fume extraction systems which we have supplied and installed include:
Kitchen extraction (Industrial & commercial canopy extraction systems)
Paint spray fume generated by spraying of all types from small models to passenger aircraft
Welding fumes
Soldering fumes
Solvent based printing machines
Chemical production/stores
Fume cupboards (Industrial, school & college)
Many types of fume are hazardous if inhaled, so investing in fume extraction is essential if you want to maintain the highest level of health and safety at your site – protecting your employees from exposure to harmful fumes and keeping them safe.
Every system is fully tested and commissioned to meet all relevant HSE COSHH requirements
Our expert team will be happy to talk you through the finer points of choosing a fume extraction system and having it installed, so please don't hesitate to get in touch for further details.
Whatever environment you work in and whatever your industry, keeping your premises safe and fume-free can be simple and affordable with our help.
contact us