Servicing & Maintenance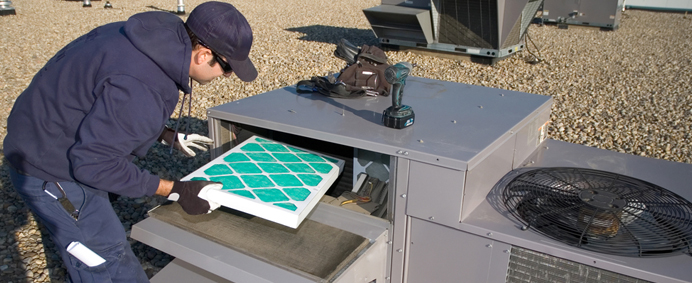 We can offer full servicing of plant and equipment, as well as supply and installation of spares and replacements. Investing in regular servicing is one of the best ways to ensure that your system continues to run effectively and efficiently, so if a fault occurs or you find that equipment isn't working as it should, we recommend that you call The Bristol Fan Company Ltd.
Our engineers have a wealth of expertise which means that they are well-placed to advise you as to the best way to maintain your individual system. You can trust us to offer the honest and impartial advice that you need, and we'll always recommend the most cost-effective option for your business – whether that's repair work or a new installation.
When a system upgrade is required or a component needs replacing, we can supply and install a variety of spares, including:
Filters
Ducts and fittings
Flexible hoses
Grilles
Diffusers
Motors
Motor bearings
Impellers
Ventilation Servicing & Maintenance
In addition to new installations and system upgrades, we also offer a comprehensive maintenance and repairs service, which is designed to keep your air conditioning in top condition throughout the year. Any faults which arise can be quickly fixed by our team of engineers, minimising system downtime and getting things back up and running as soon as possible.
For a cost-effective solution to ventilation and air conditioning, contact The Bristol Fan Company Ltd today, either by calling us on 0117 963 6980, or by completing our online enquiry form.
contact us